Trip Testimonial, Three Passes Trek, Khumbu in November 2019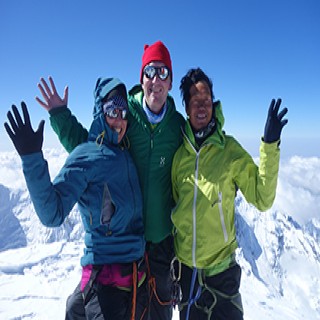 Ingmar Ackermann, Germany
Trip Testimonial, Three Passes Trek, Khumbu in November 2019
Our trek with four people was organized and led by Chandra Shor Rai and his company "Himalayan Diamond Adventure" in November 2019. This was the second time for us to be with him, after a tent trek to Mera Peak in 2014, we also trusted him with this lodge trek in the Khumbu region. After the experience from the first time, it was out of the question that we wanted him with us, and as expected this was a great decision.
What sets Chandra and his team apart from others is his versatility and ability to master not only the guiding but also the logistics of such a trip with the challenges that are always inherent. From the early planning stages, through the Kathmandu accommodation, over the mountain passes, and to saying farewell in Kathmandu, he was always present and made our vacation excellent with his organizational and mountaineering skills, his knowledge, and a great sense of humor.
His communication is excellent, we were always well informed, be it about the route, the weather, the transport logistics or opportunities along the way. He also listens well and is striving to understand the preferences and needs of his clients. This spans from making sure that water and food are not only available but hygienic and clean. Making fresh fruit available even in the remotest place is then the topping on the cake. Our health and well-being were at the top of his mind at any hour and occasion. For his services, he is charging a fair price that delivers excellent value for money.
Chandra possesses mountaineering skills and strengths that are exceeding our needs (at least for this trip) by far, providing us a lot of comforts and security margin for the unexpected. He reacted well to our needs to acclimatize and always had an eye for all the members in the group, including the wellbeing of the porters. Every step along the way, it is clear that he loves the mountains, the people that live there and enjoys what he is doing.
With this knowledge and attitude, he played a major role in making our trip successful and based on our experience of numerous trekking trips in the Himalayas, we can wholeheartedly recommend his service to anyone. For us, it was definitely not the last time that we relied on him for an outstanding trekking or climbing adventure in Nepal.